Reminder that next Tuesday, July 30 will be physicals at Thomason Medical Clinic. Bus drivers will go from 8-10 AM and athletes can go from 10-noon and then 1-4 PM. All students in the 5-12th grade that are going to participate in sports must have a physical. Cost is $25

Are your kids vaccinations up to date? For more information, please call the Immunization Service at (405) 271-4073 or visit the following website at:
http://imm.health.ok.gov
.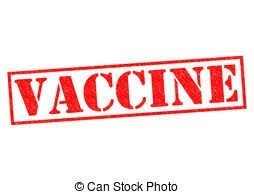 Here is the 2019-2020 school calendar.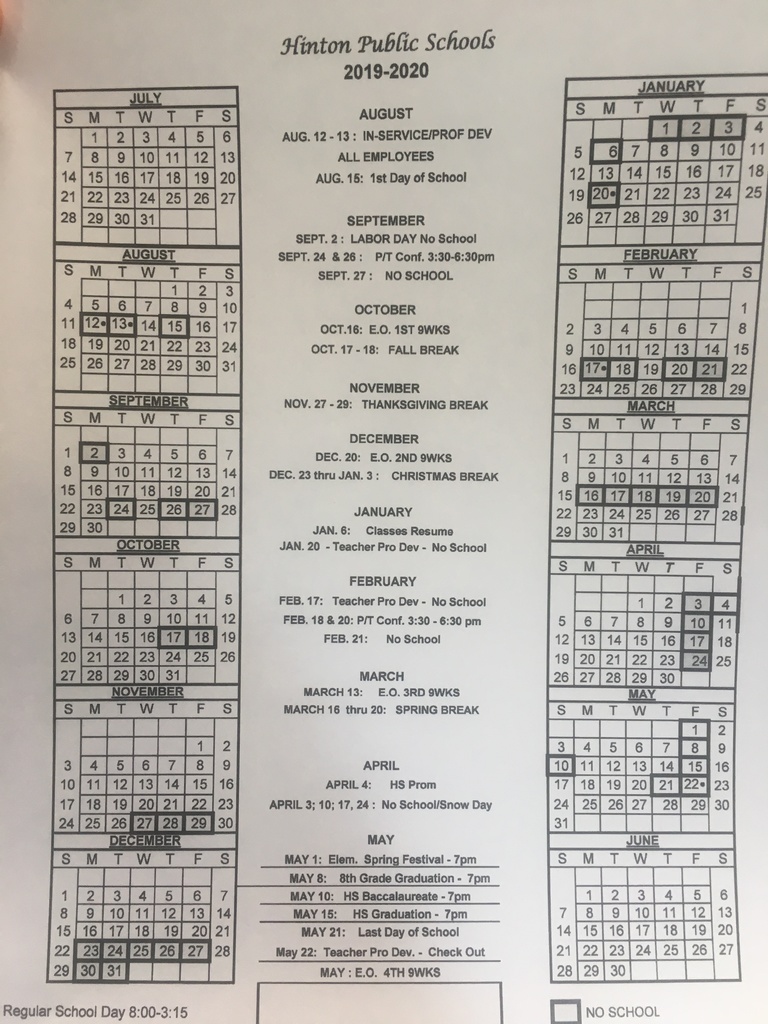 Hinton Middle School Open House will be Monday, August 12th from 5-7 PM. Parents/Students will go to their mentor's classroom. The list will be posted on the main entrance doors August 1st! Students will be able to access their locker, drop off school supplies, and pick up their schedule. We look forward to seeing everyone! ☄️

It is almost time for us to head back to school for the 2019-2020 school year! Your middle school teachers have been attending meetings, going to professional development, and working hard in their classrooms! We hope you all are as excited as we are to kick off the year. See below for the school supply lists for grades 5, 6, and 7.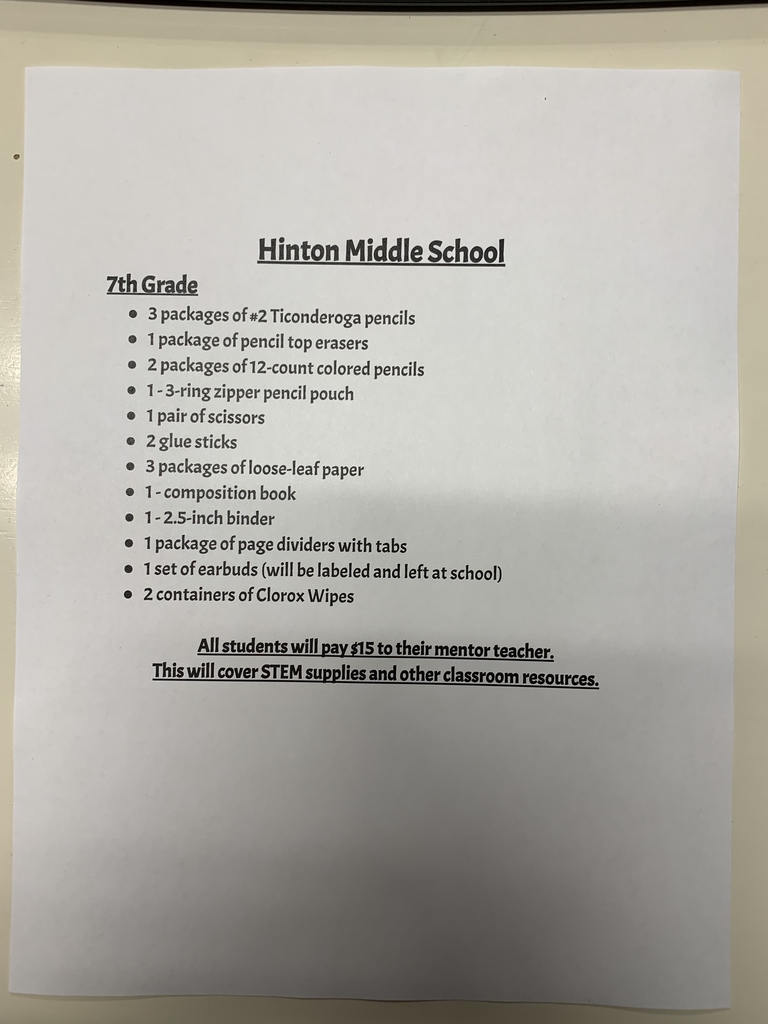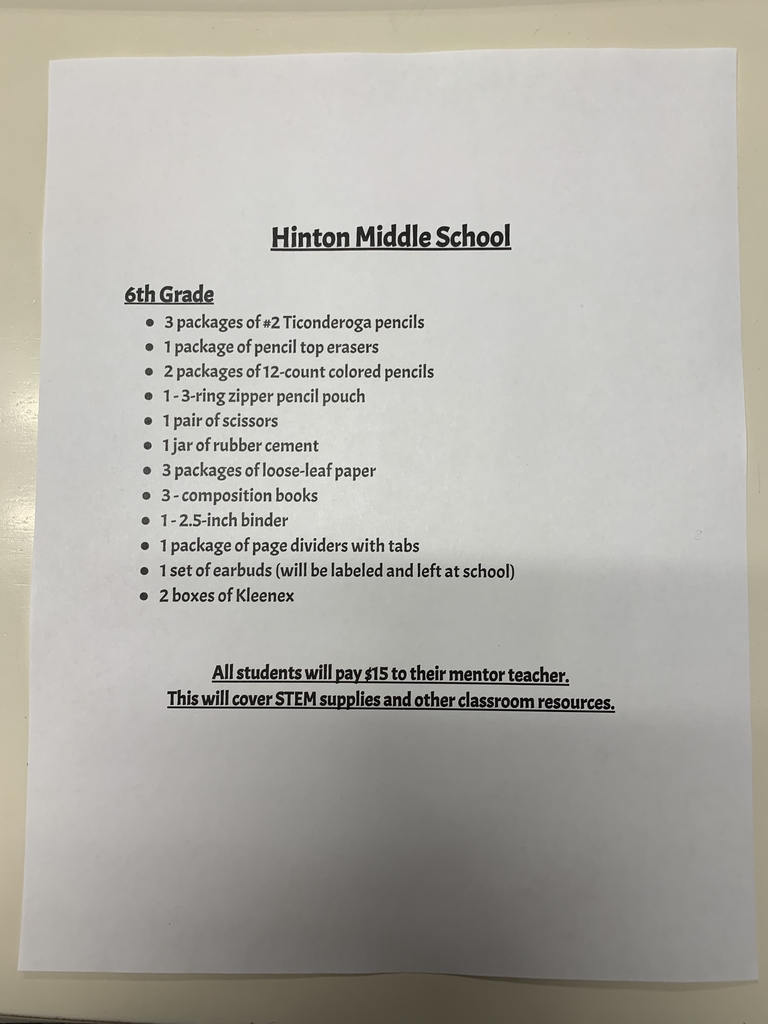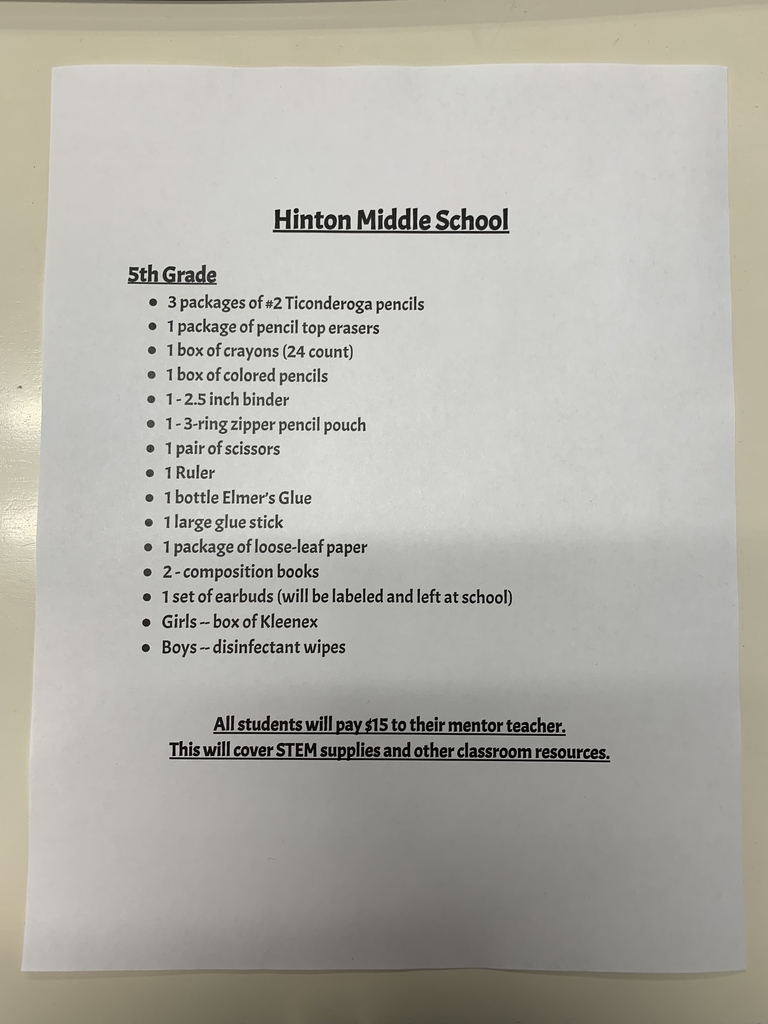 HHS Lady Comet Athletes continue to work hard each day!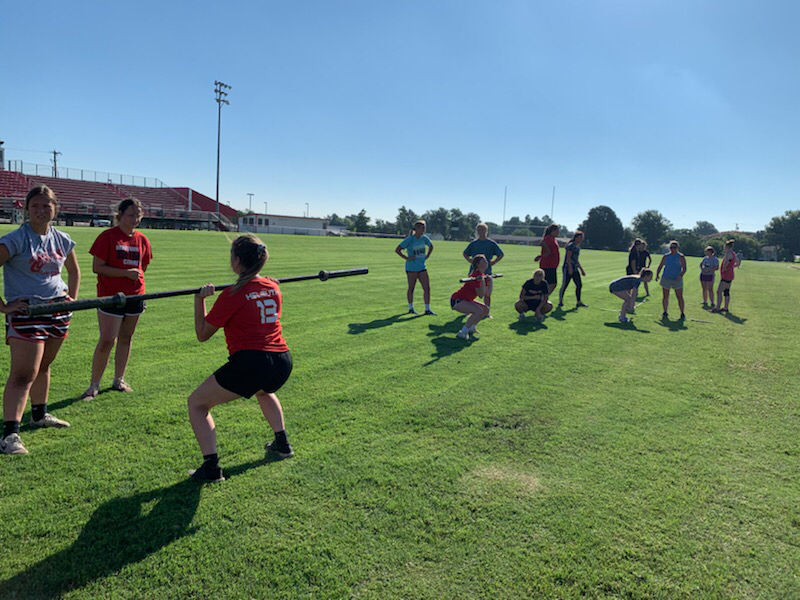 Reminder for all athletes in the 5-12th grade: physicals are tomorrow at 4:30 in the dome. If you don't have a physical form, you can come by the hs between 12-3 pm to get one. Cost is $15. The second physical date will be July 30 if you can't make it tomorrow.
Football 101 is coming up on July 13 from 9-11 A.M. and the cost is $20 payable the day of camp. Come learn some basics of football, meet the coaches and learn some drills!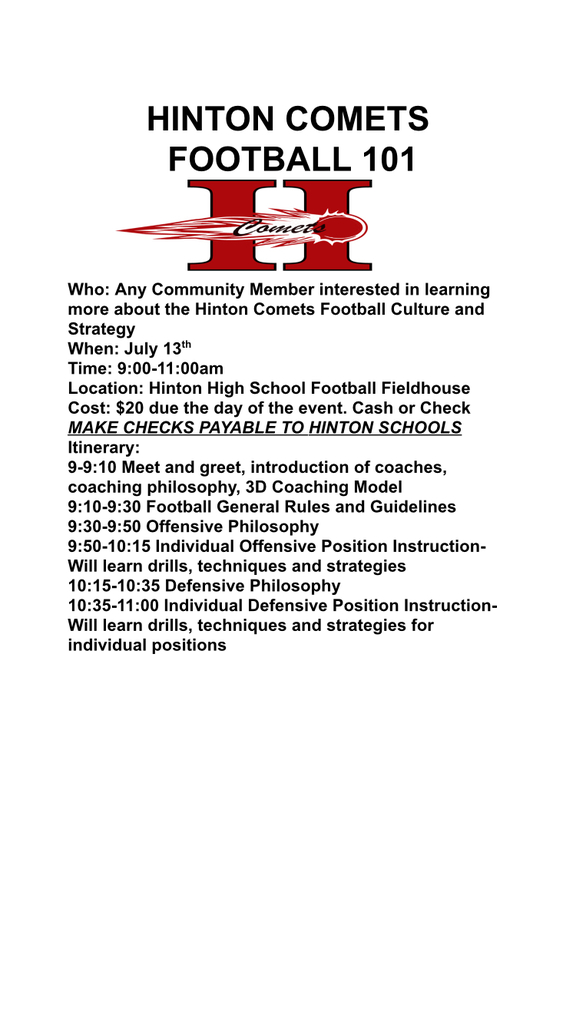 Middle School Athletes working hard and getting stronger at summer workouts! So great to see their dedication and hard work. They will go far! ☄️ #HOKComets #HOKMiddleSchool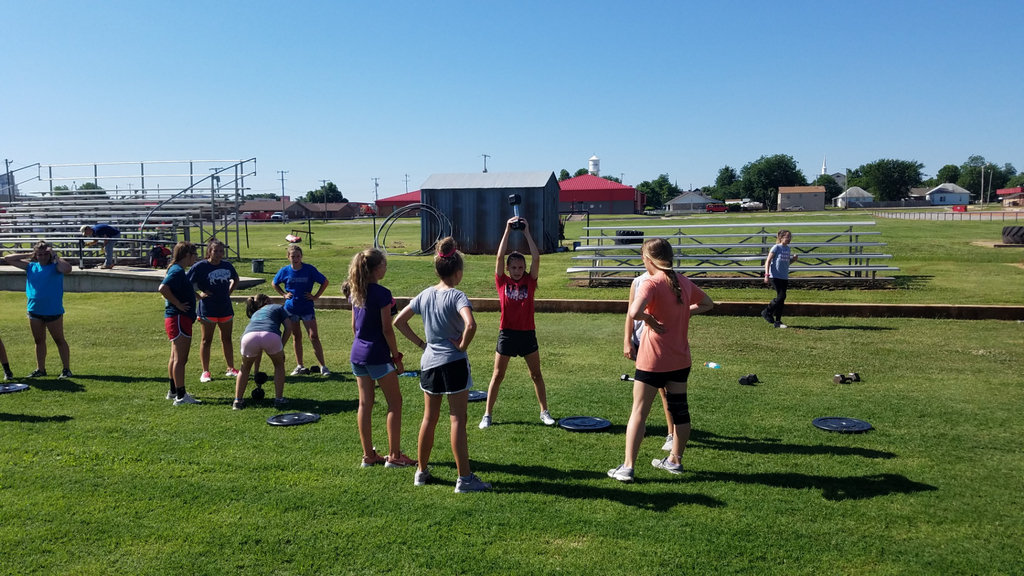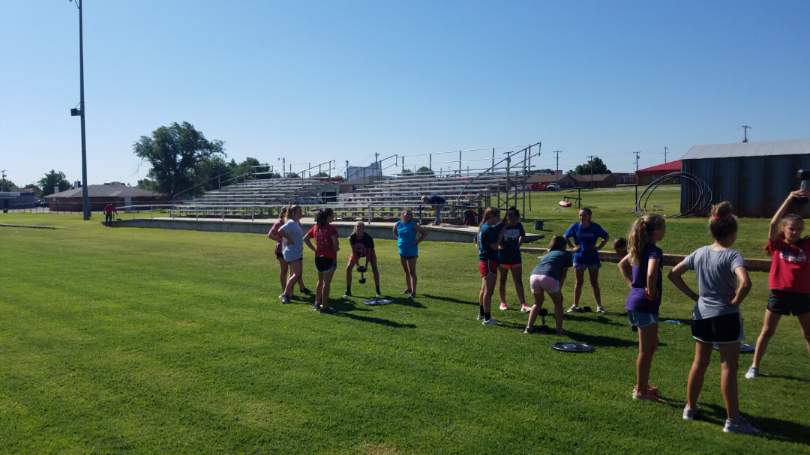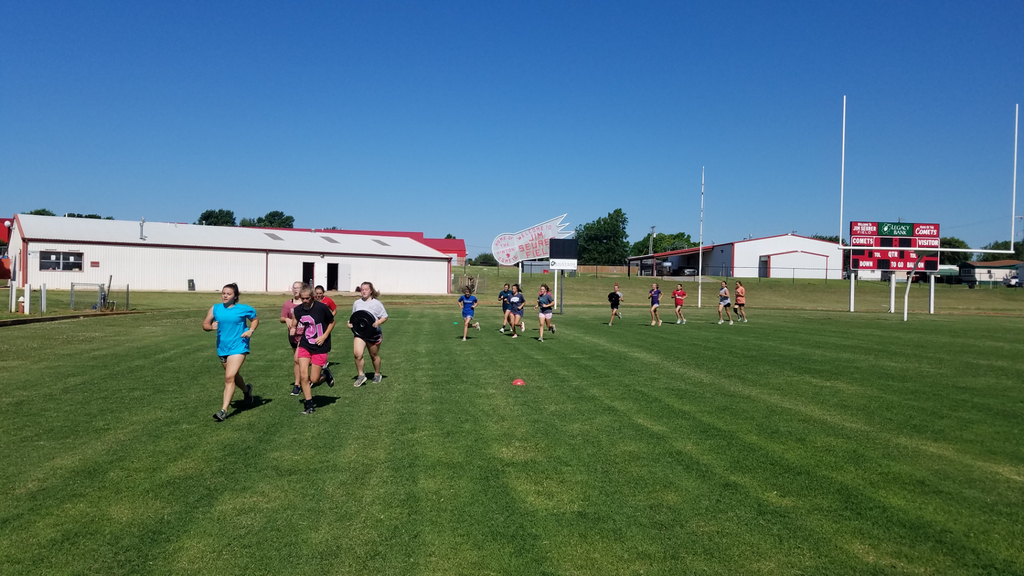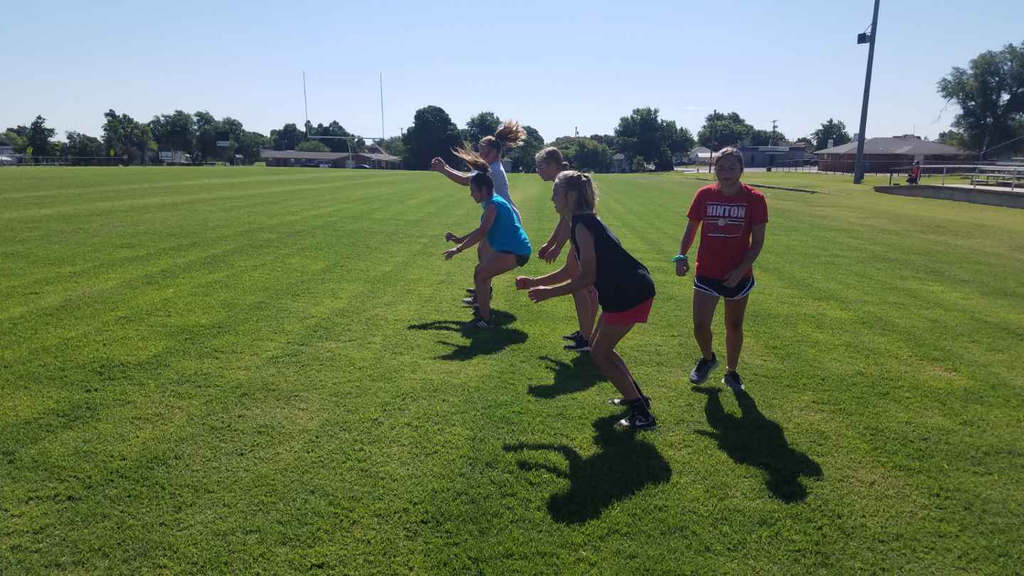 Here is the 2019 High School and Junior High School football schedule.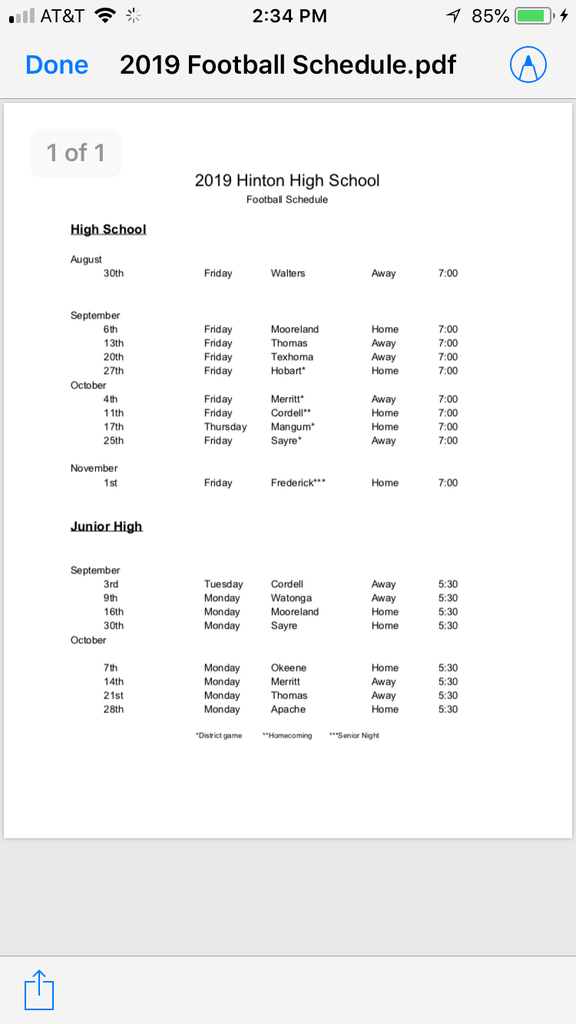 Reminder that football camp is next week! You may bring your money and filled out form on the first day of camp.
Congratulations to Denver Dahlenburg for receiving his All-State jacket! He will compete in July in the wrestling all-state match during coaches clinic.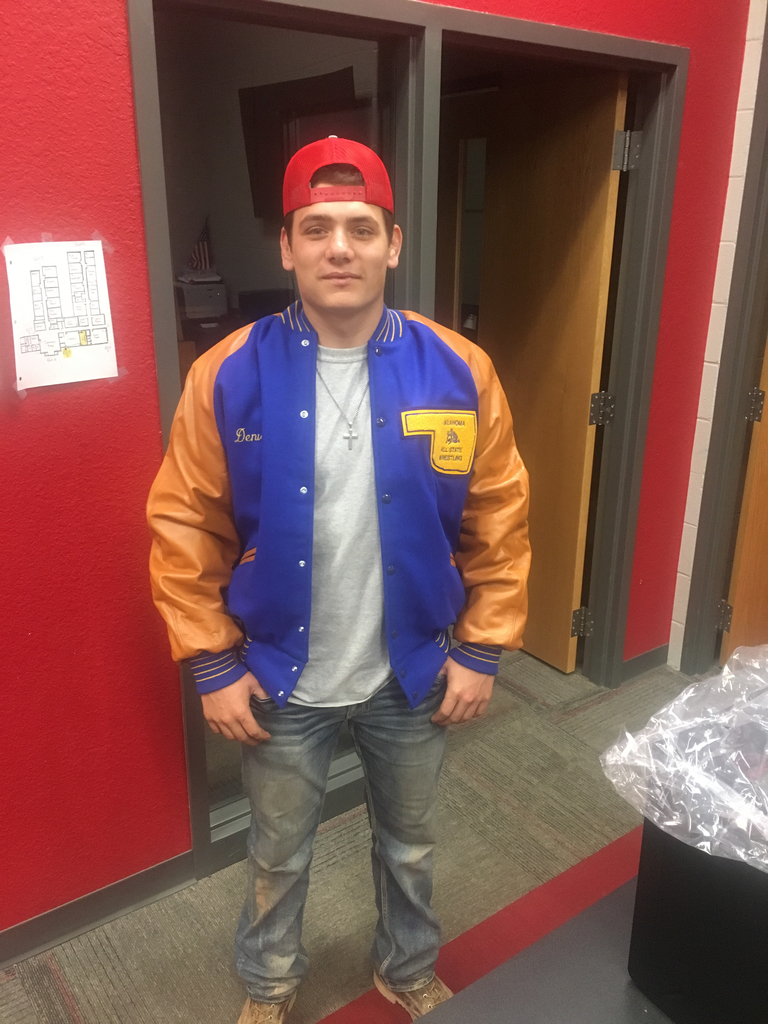 Attention Hinton Athletes: Physicals for grades 7–12, boys and girls, will be Monday, June 24 with a cost of $15. They will be in the dome and will start at 4:30 P.M. and you may get a form from the high school office or from your coach.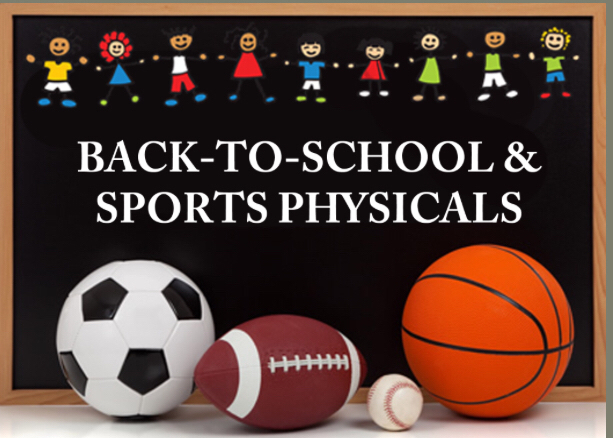 Student test results will be available soon. See the NEWS EVENTS for more information.
The Hinton Board of Education Regular Meeting for this Monday May 20, 2019 has been Cancelled due to possible severe weather. The meeting has been re-schedule as a Special Board meeting for Wednesday May 22, 2019 at 6:00 p.m. located at the HS Library, 708 N. Broadway.
A reminder that with the threat of severe weather tomorrow, the fire department or police department will make sure the dome is unlocked as a storm shelter. If you go to the dome for shelter, please make your way to one of the four locker rooms located on the east or west side of dome as these are the safest locations.