Senior Madalyn Parker. Madalyn is a High School Cheerleader and a member of the High School Choir. She plans to attend SWOSU in the Fall.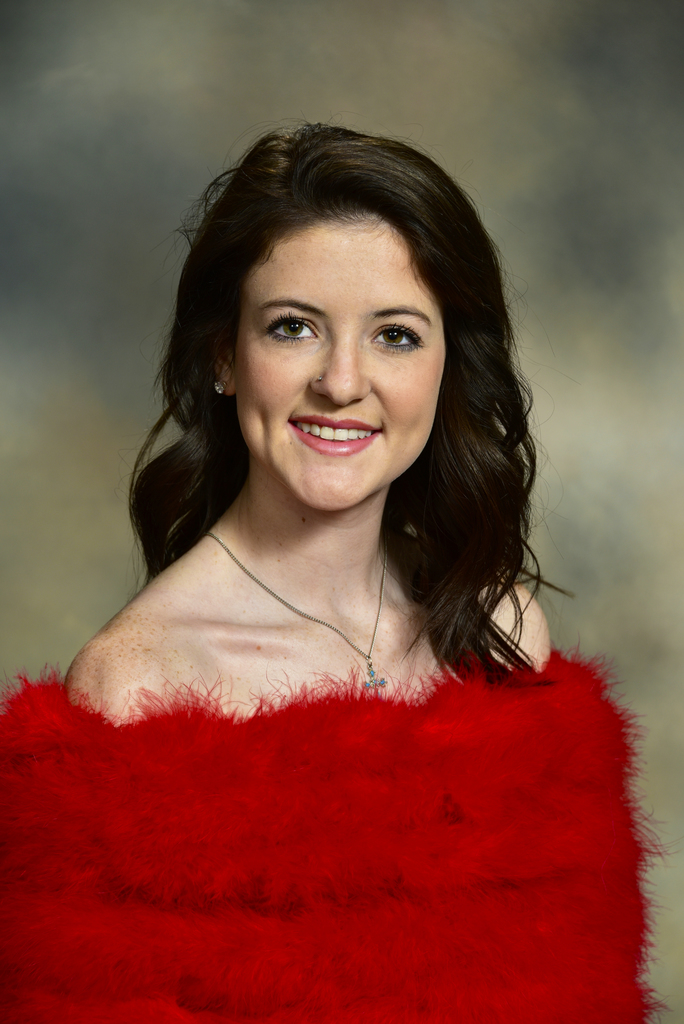 Senior Riley Lambert. Riley is one of our Valedictorians, she is a member of the BETA Club, and High School Cheer. Riley plans to attend SWOSU in the Fall. Her plan is to become a Dental Hygienist.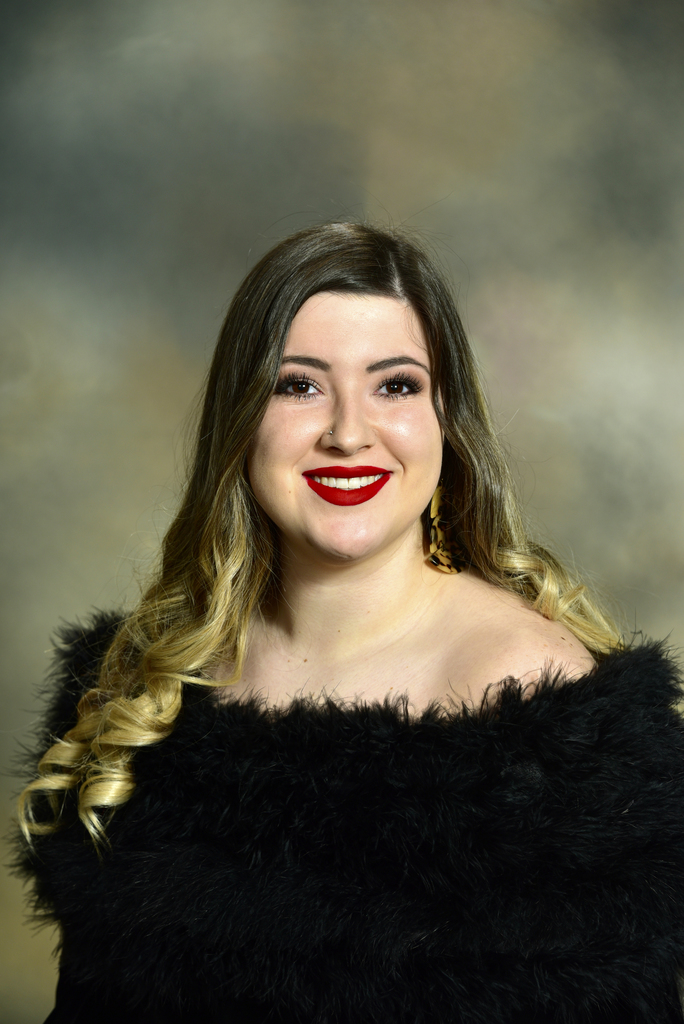 Senior Julian Johnston. Julian is a member of the BETA Club, he plans to attend OU in the Fall.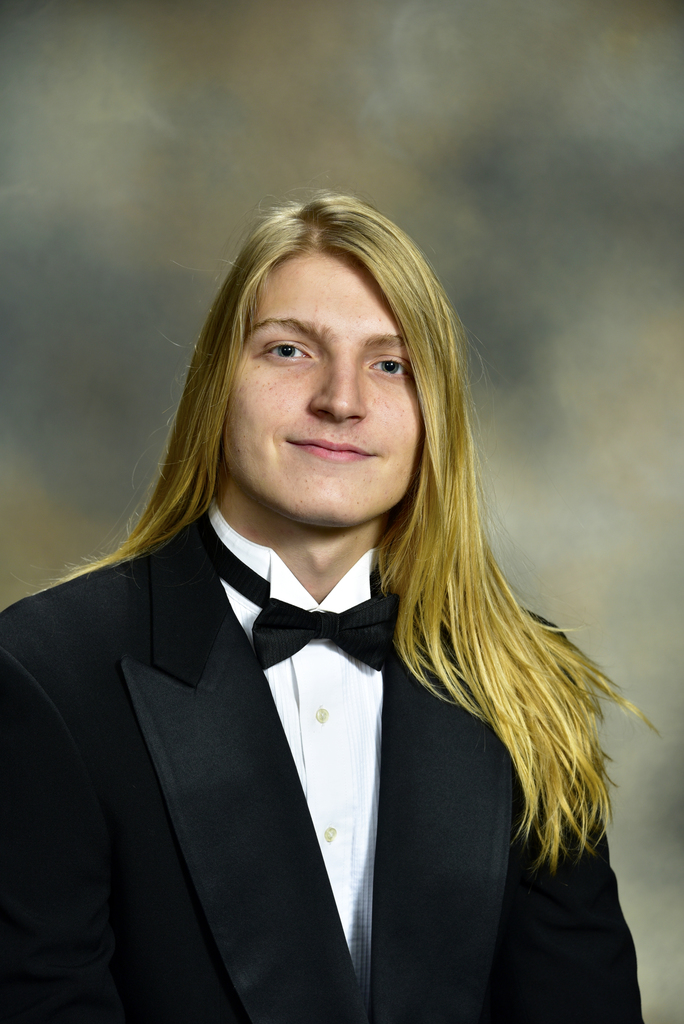 Choir Fundraiser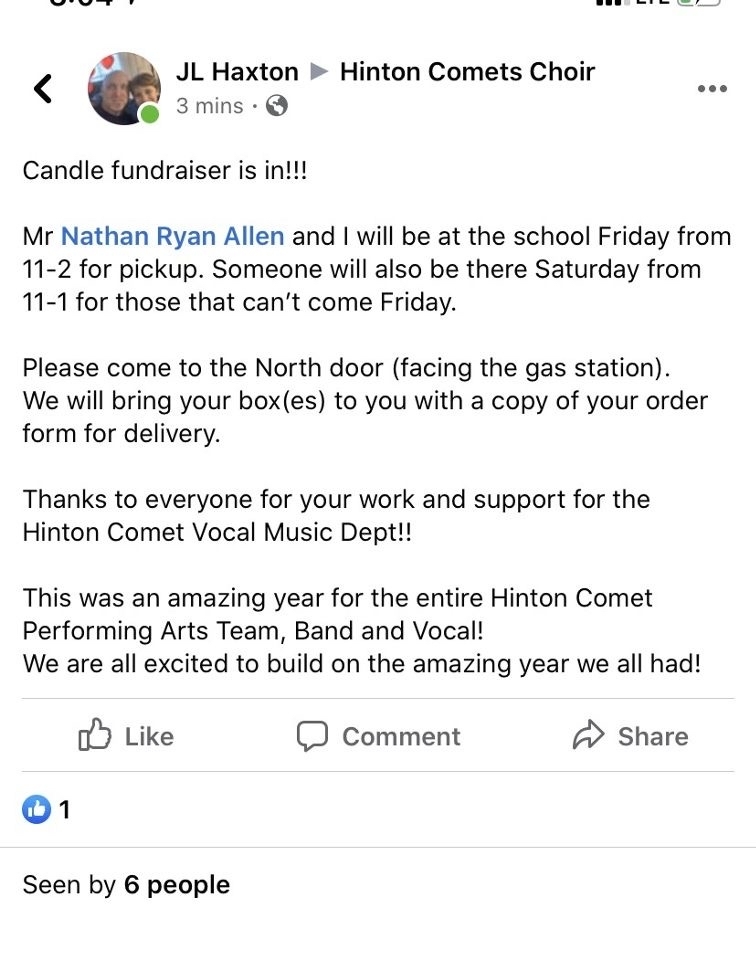 Senior Yahaira Flores. Yahaira attends Caddo Kiowa Technology Center for Cosmetology, she plans to continue her education there in the Fall.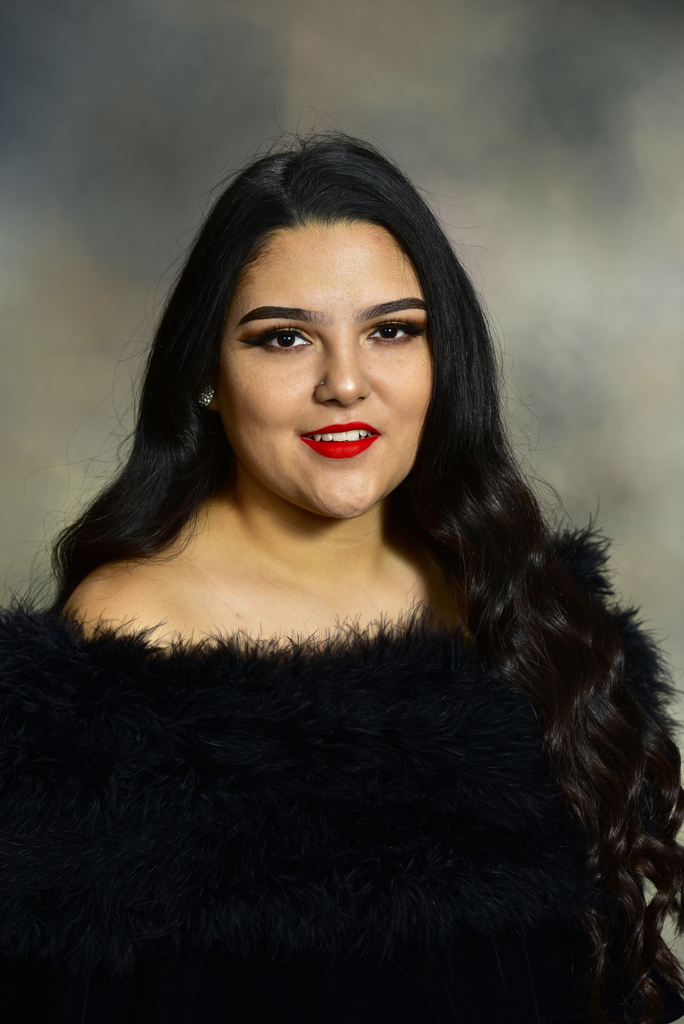 Senior Tagin Dorsey. Tagin is a member of BETA Club, High School Cheer, and Vocal. Tagin plans to attend SWOSU in the Fall.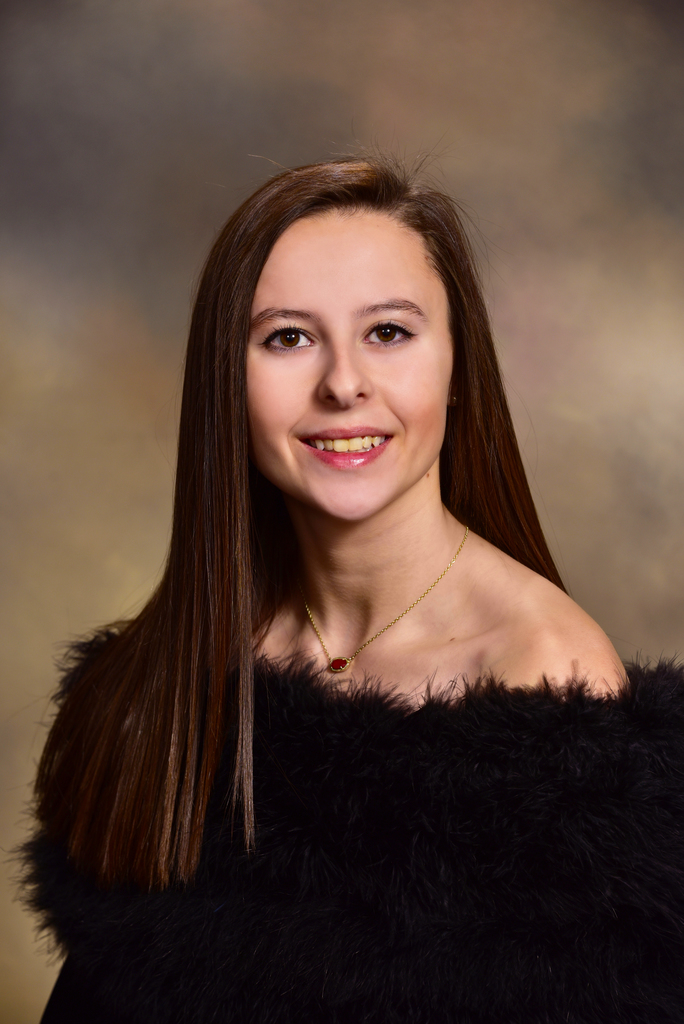 Senior Kylar Byrd. Kylar is one of our Valedictorians, a member of BETA Club, Cross-Country, Track and plans to attend OU in the Fall.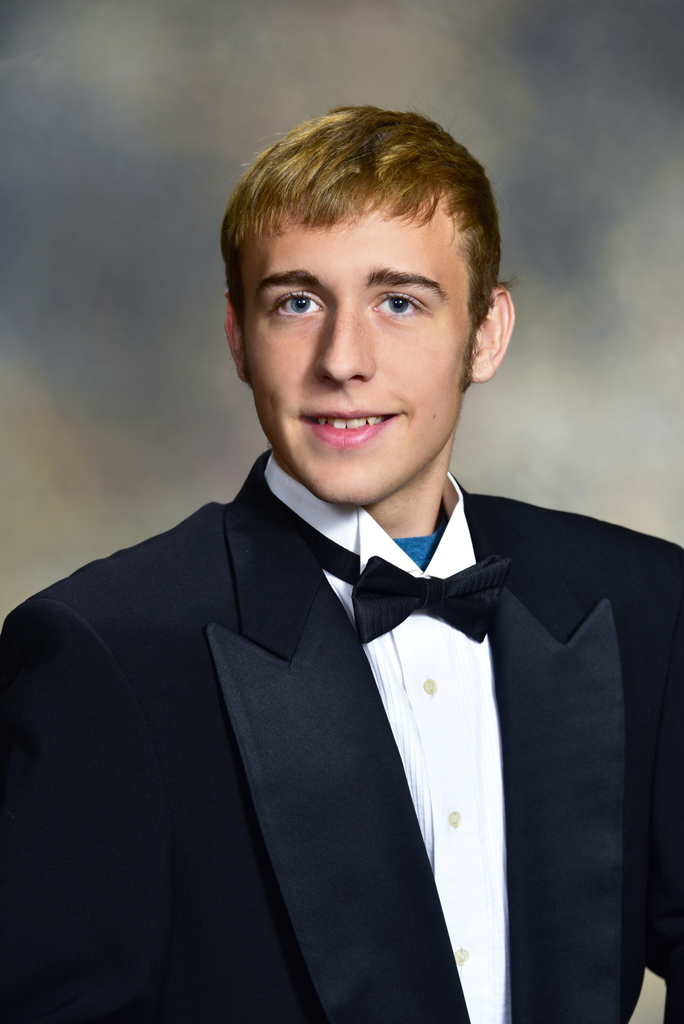 Every weekday for the remainder of our school year, we will be honoring 3 seniors per day. These amazing young women and men have had to miss out on some very special memories this spring. Lets help brighten their day by leaving encouraging words, memories of them, or just a simple congratulations. Help me to make each one of them feel special on their day.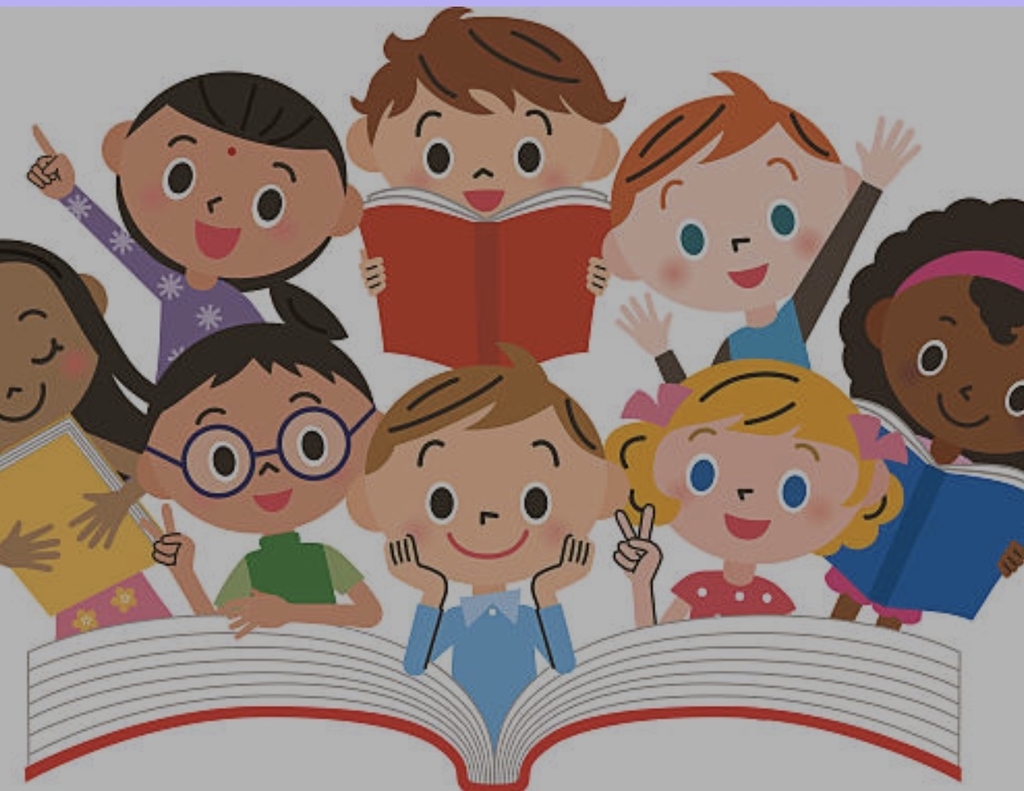 We are having some difficulty with live video posted today concerning graduation coming up. This letter has been mailed to every senior and details what was said in the video. Please send any questions and the pictures for slide show to
jarrod.hohmann@hintonschools.org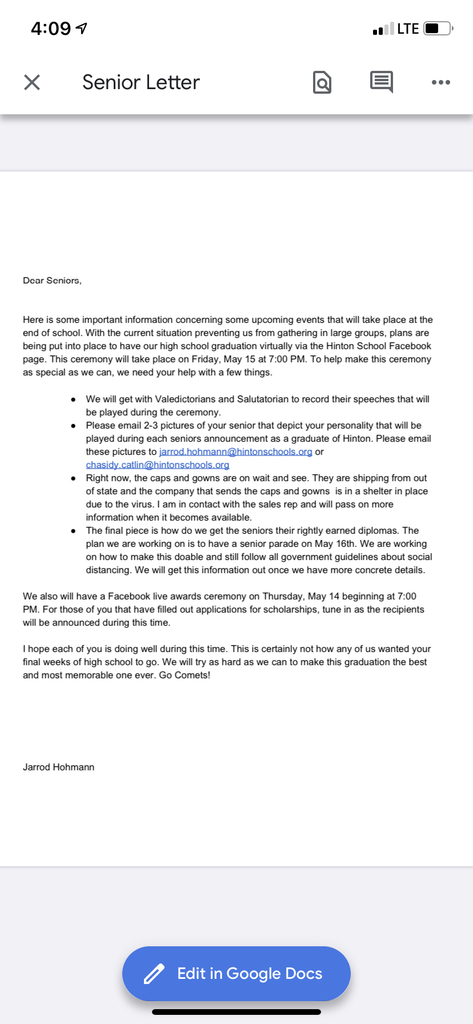 Update on two of our fundraisers; The crockpot meals from the yearbook and the pizza kits from the band will be available to pick up on Tuesday, April 14, and Wednesday, April 15, from 3-5 pm at the school cafeteria. If you ordered from either of these fundraisers, please come by during these times to pick up your items.

Tomorrow at 1:30 please tune in to Facebook to watch Mr. Hohmann go LIVE with Graduation information and details!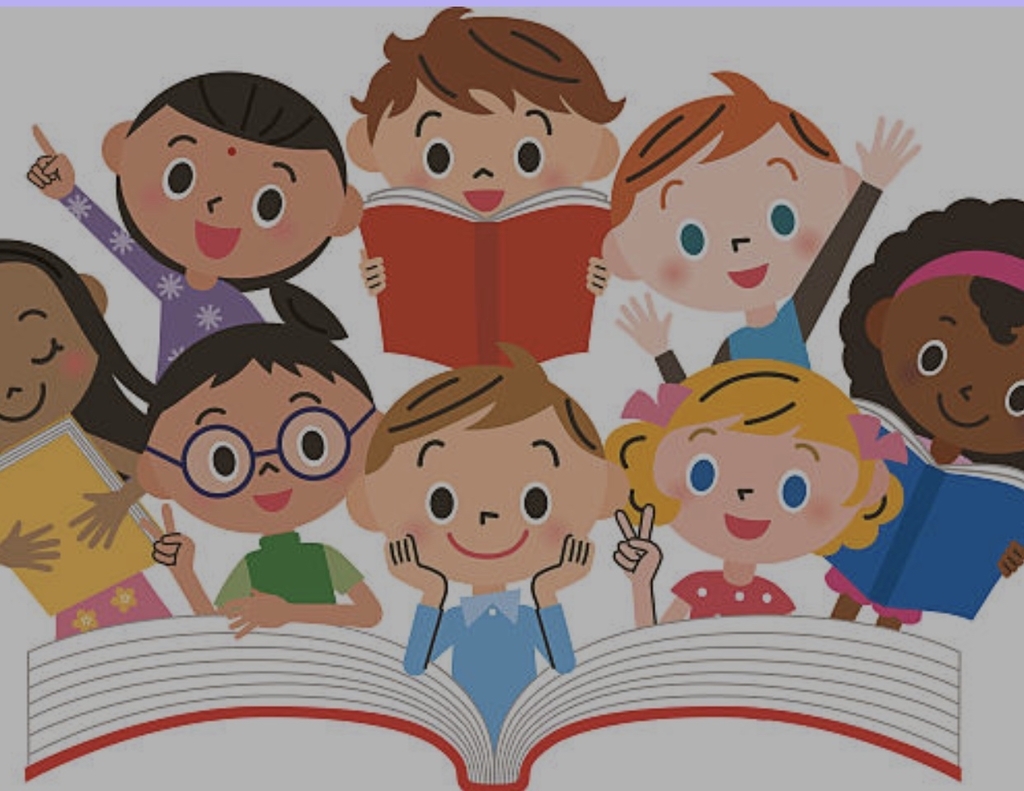 Attention Middle School Parents and Students: Distance learning assignment sheets will be shared with you sometime this morning via your child's school email. Be on the lookout!

As we are about to launch Distance Learning, we wanted to send out a message. We know that we will face some challenges, but we love our students and families and know that together we can do anything! Remember to stay positive, stay connected, and most importantly, remember that we love you! ☄️ #HOKComets #HOKMiddleSchool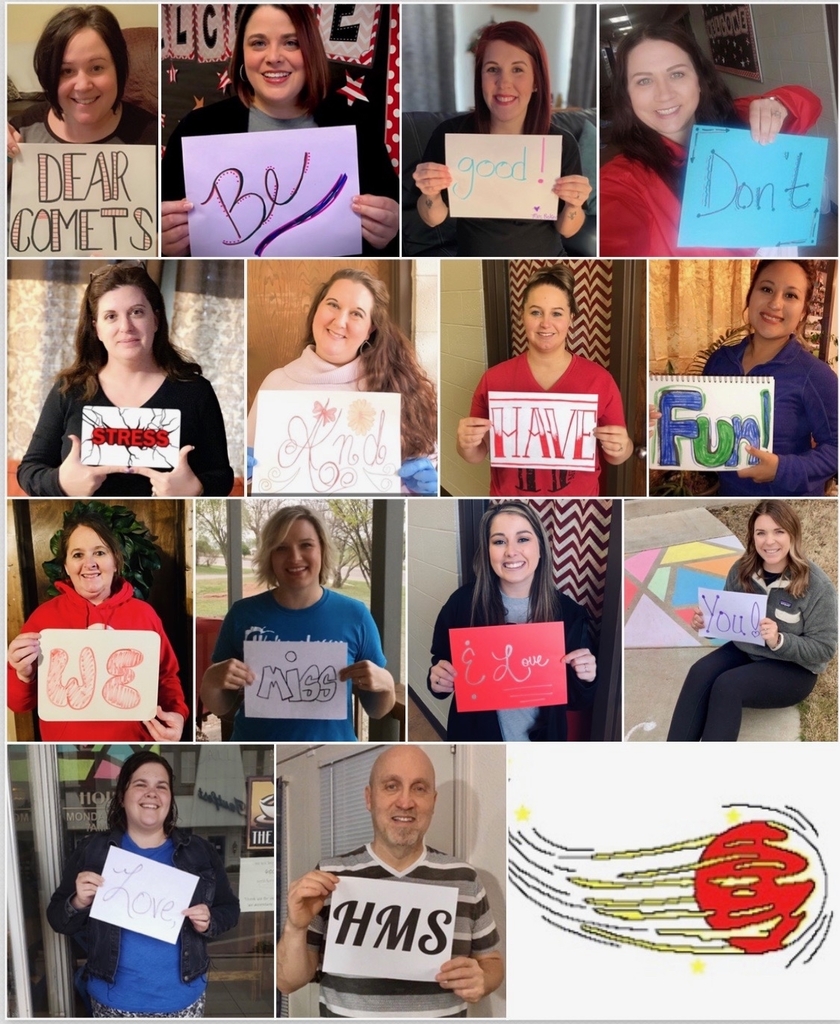 If you have questions, please contact Mr. Haxton or Mr. Allen.
Elementary students come pick up your supplies. We are here and ready to see you.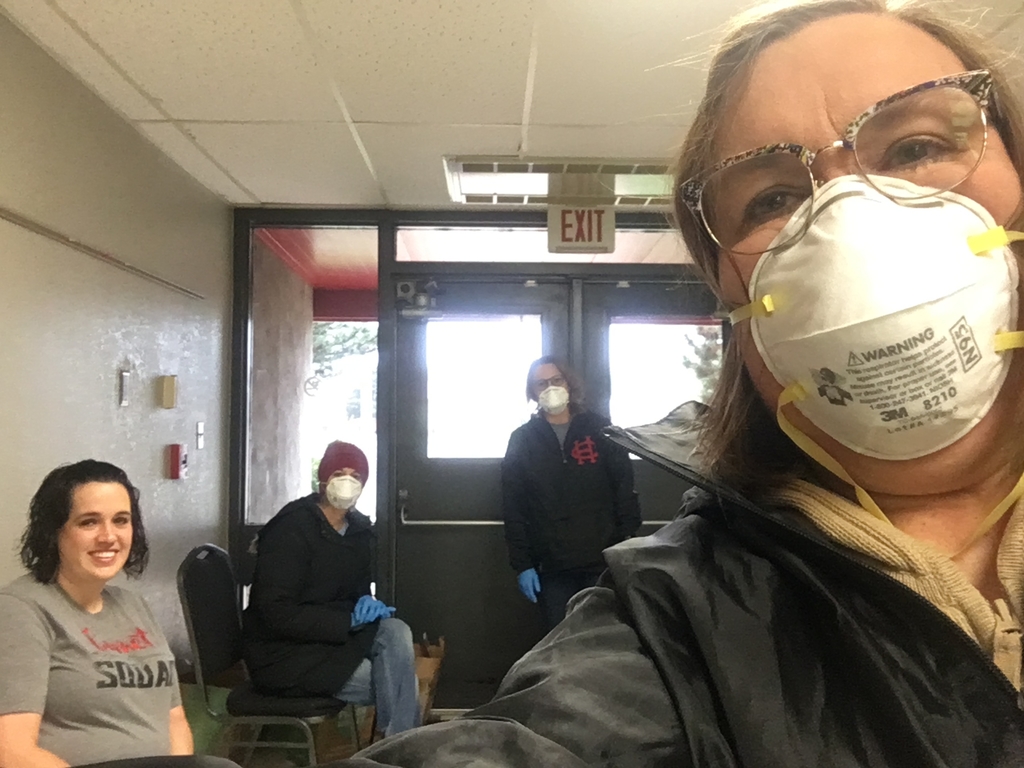 Elementary Students: Coach Hannah will be setting up a Facebook page for his PE students. He will be posting workout videos for your Elementary kids. Be looking for his Facebook page, Hinton Elementary PE with Coach Hannah. Get ready to join in with Coach!