Reminder for Juniors and Seniors: Prom tickets must be purchased from Mrs. Taylor by Friday, April 5. Out-of-town permission forms must also be turned in by Friday, April 5. Prom is from 7 to midnight in the Multipurpose on Saturday, April 13.

Mrs. Derryberry, Rosalie, and Patti were busy making pancakes this morning! They served our 5th graders and their teachers to kick off testing! Brain food to do their best! We are very appreciative of them for hosting breakfast this morning! Great things are happening here! ☄️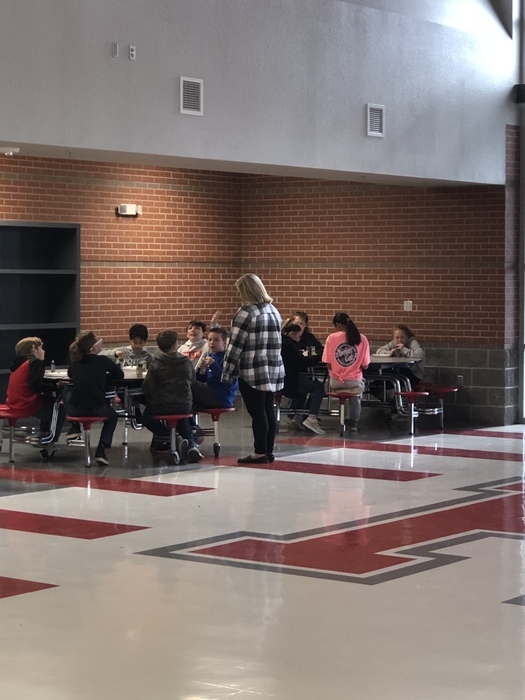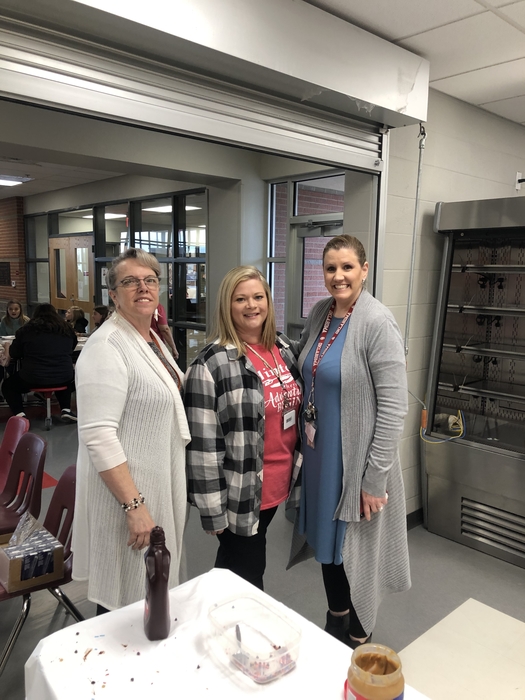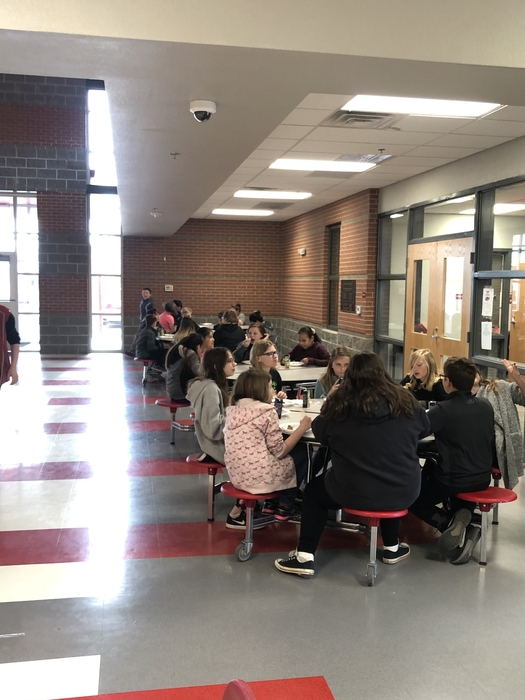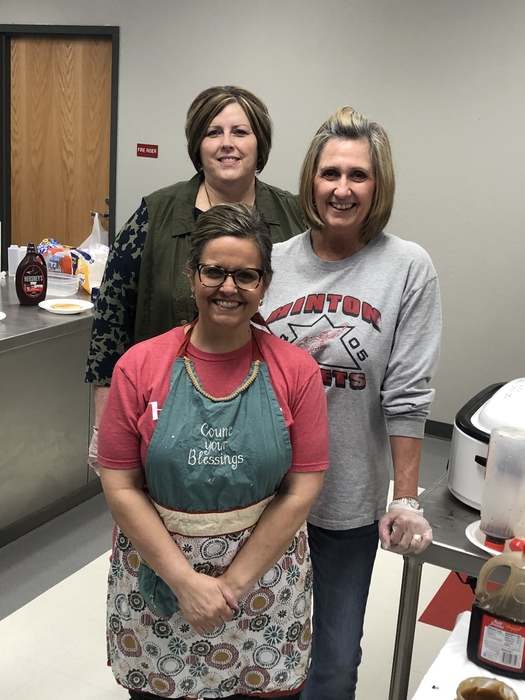 Congratulations to Henry Kimble and Jordan Piatt for there placing at the SWOSU interscholastic competition. Henry got first place on the World History exam and Jordan got second on the US History exam!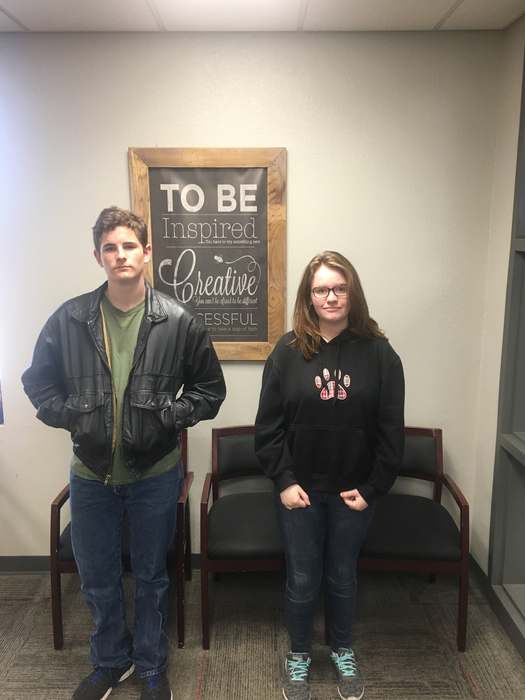 The 5th and 6th grade track meet today ended with lots of medals going to our Hinton Comets! Great group of kids! Way to go! #HOKComets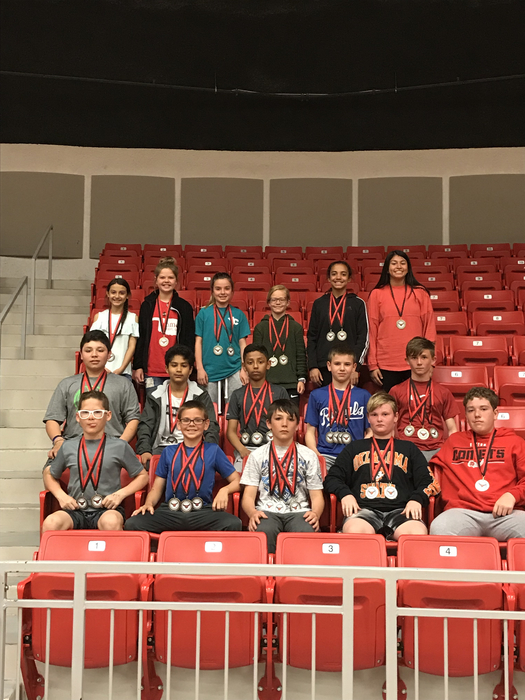 Come out and check out the high school parking lot this afternoon and see the amazing chalk art that is being done this morning!

Junior class parents: There will be a parent meeting on Wednesday, April 3rd @ 6pm in Mrs. Taylor's classroom. This will be the last meeting before we decorate for prom.
Hinton Elementary Pre-K Enrollment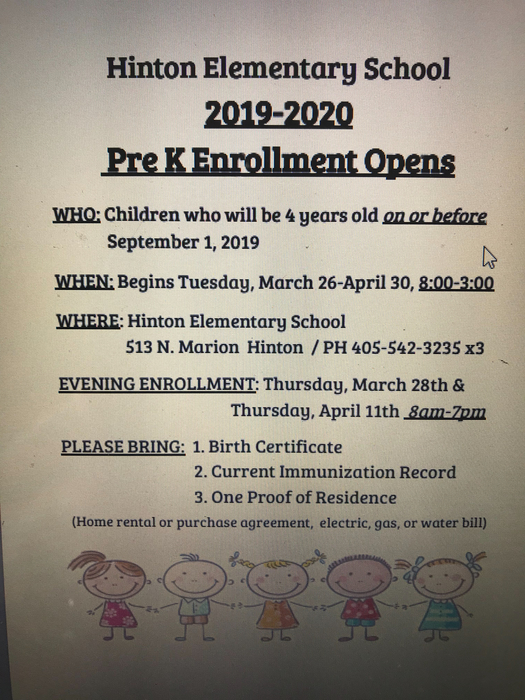 Please be aware that the city has closed a portion of W Clark Street for an undetermined amount of time to make repairs. Parents may want to reroute and enter a block north on W Blake Street, go one block west, then turn north to meet back with W Park Street to continue in the car lane. Thank you for your patience.

*Middle School Announcement* A portion of Park Street will be closed for an indefinite amount of time. Please consider the following as you come to the school! Student pick up and drop off is still in the north parking lot. If you are coming to the school during school hours, you may park on Park Street, just west of the entrance, and come through the main doors. The parking spaces on the east side in front of the Middle School will not be available for parking. Thank you!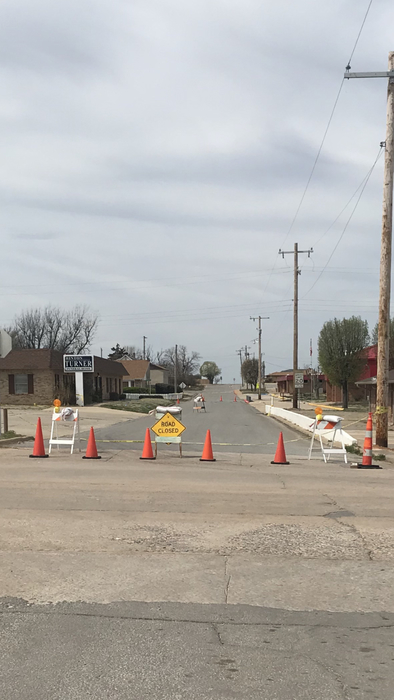 This incredible group of High School softball players, led by Coach Garrett Hannah, are ranked 11th! Keep up the hard work, it is paying off! #CometSoftball #HOKComets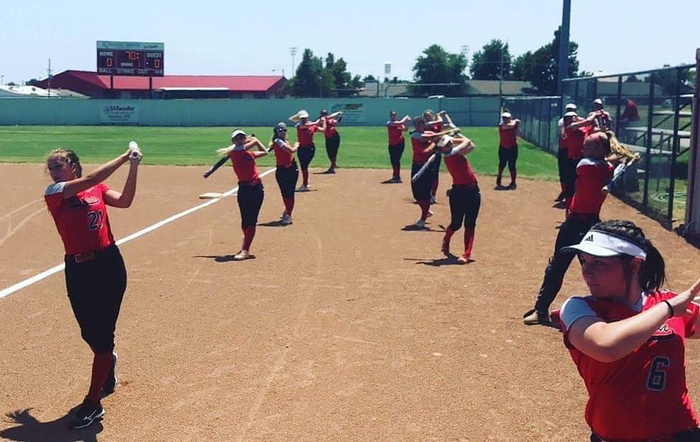 Hinton High School softball team supporting Konowa. Stay strong! #KonowaStrong #HOKcomets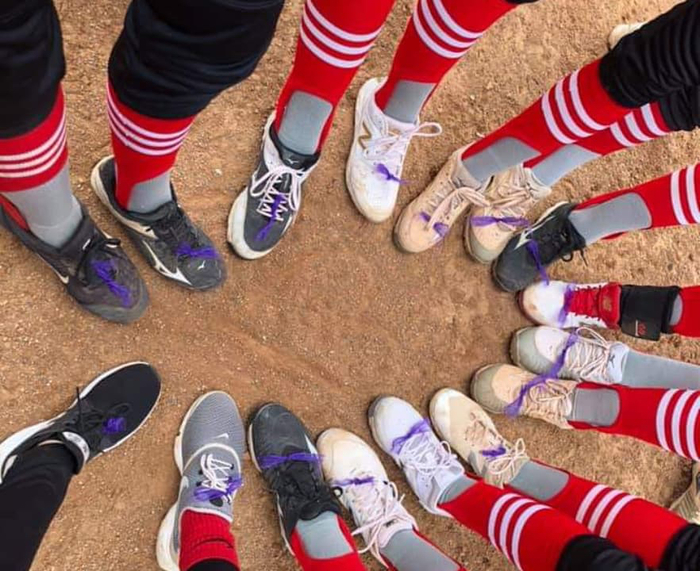 Congratulations to Lela Hernandez and Dagen Boling for being selected as the Kiwanis Students of the Month.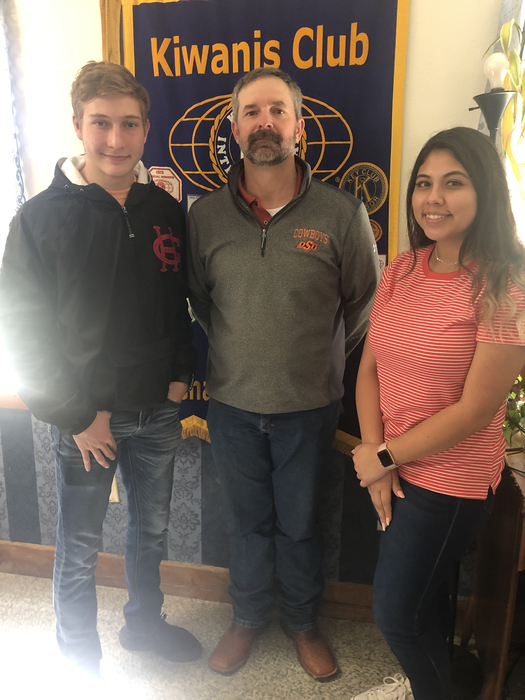 Congratulations to Juniors Tia Smith, Tagin Dorsey, Leah Lunsford, and Addison Taylor for being selected to represent Hinton at Girls State this summer.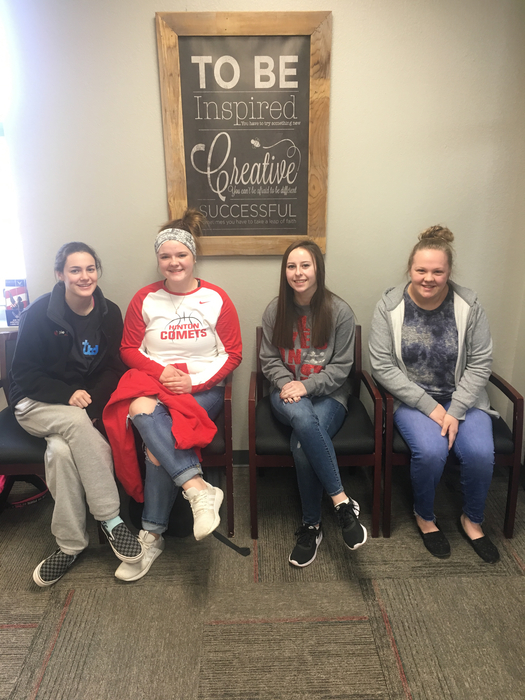 Good luck to the Hinton High School Band as they are preparing to perform for their District competition!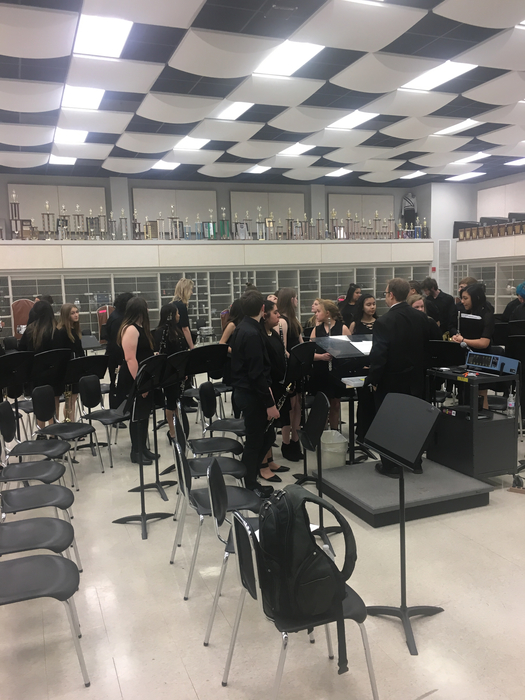 Please read this important notification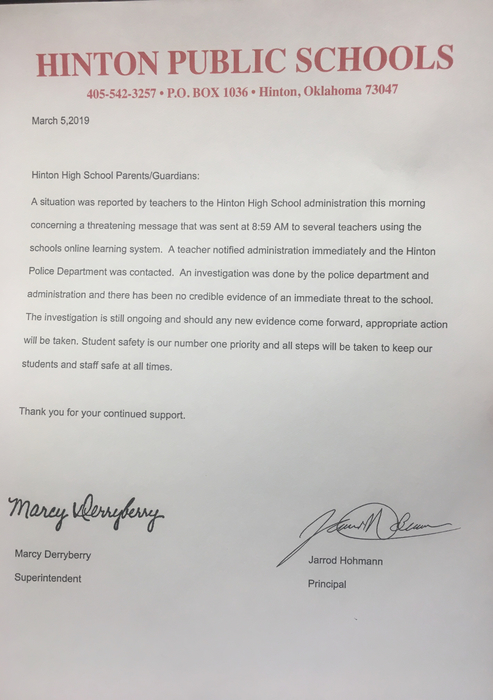 Due to slick and dangerous road conditions, there will be NO school on Thursday. Stay safe and warm!
8th grade students that were going to attend the HEDA meeting with Mrs. Chenowth, the meeting has been canceled until next month.,

Due to inclement weather, no school today, February 27.
Check out Hinton Schools new app! Go to the App Store and search Apptegy Hinton. Stay up to date with everything going on in the High School, Middle School, and Elementary School.

Awards Ceremony-Denver Dahlenburg 4th