Thank you PTO and Partners!!
Lauren Crick
Monday, May 13, 2019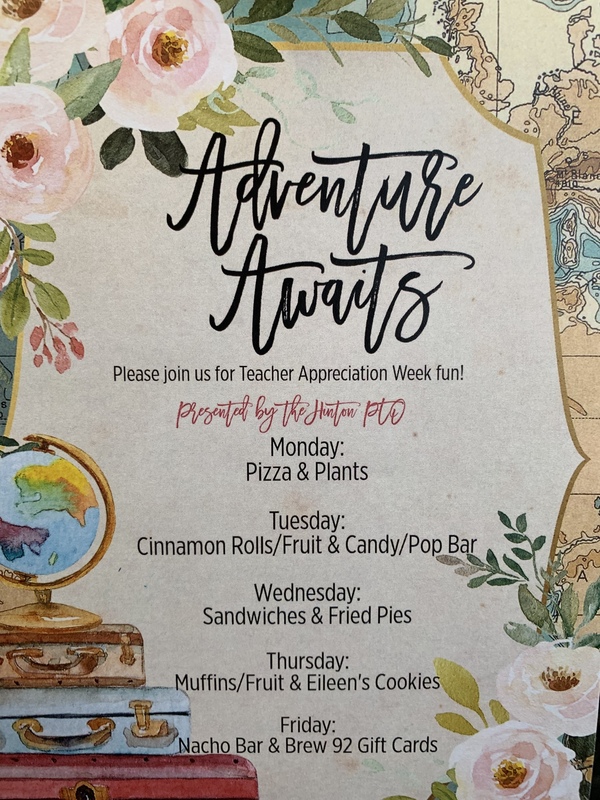 Thank you to the Hinton Elementary PTO and Partners for a wonderful Teacher Appreciation Week!
A special thanks to: Blanca House, Misty Meysing, Debbie Huggins, Shandi Fisher, Brittney Smith, Lauryn Hamilton, Tangi Smith, Denise Hannebaum, Jessica Nance, TKM Fencing, Morgan Mechanical, Faith Church, Tucker Construction, Hinton Chamber of Commerce, Market Square, Cherokee Restaurant, Subway, Toho's Body Shop, Hinton True Value, Red Iguana, Murray Services, and Brew92.